If you are traveling to Oak Harbor for this event, here are a few things you need to know to make your stay a pleasant one.
LOCATION - The parade and festival will take place in Oak Harbor's Historic Downtown Main Street (Pioneer Way)
PARADE - The parade will start at 11am on Pioneer then move toward Bayshore Drive and end on Pioneer Way, in front of Ace Hardware. The grandstand will be located at 270 SE Pioneer Way.
Parade viewers may bring a chair or blanket to view the parade on Pioneer or Bayshore.
PARKING - There are various parking locations throughout Downtown Main Street and State Route 20. There is plenty of parking in the Grocery Outlet parking lot, behind Oak Harbor Motors, on Fidalgo Ave, and Windjammer Park.
STAYING OVERNIGHT - If you need to book an overnight stay, CLICK HERE to see a list of options in Oak Harbor.
BEER GARDEN - Beer garden will be located at 430 SE Pioneer Way.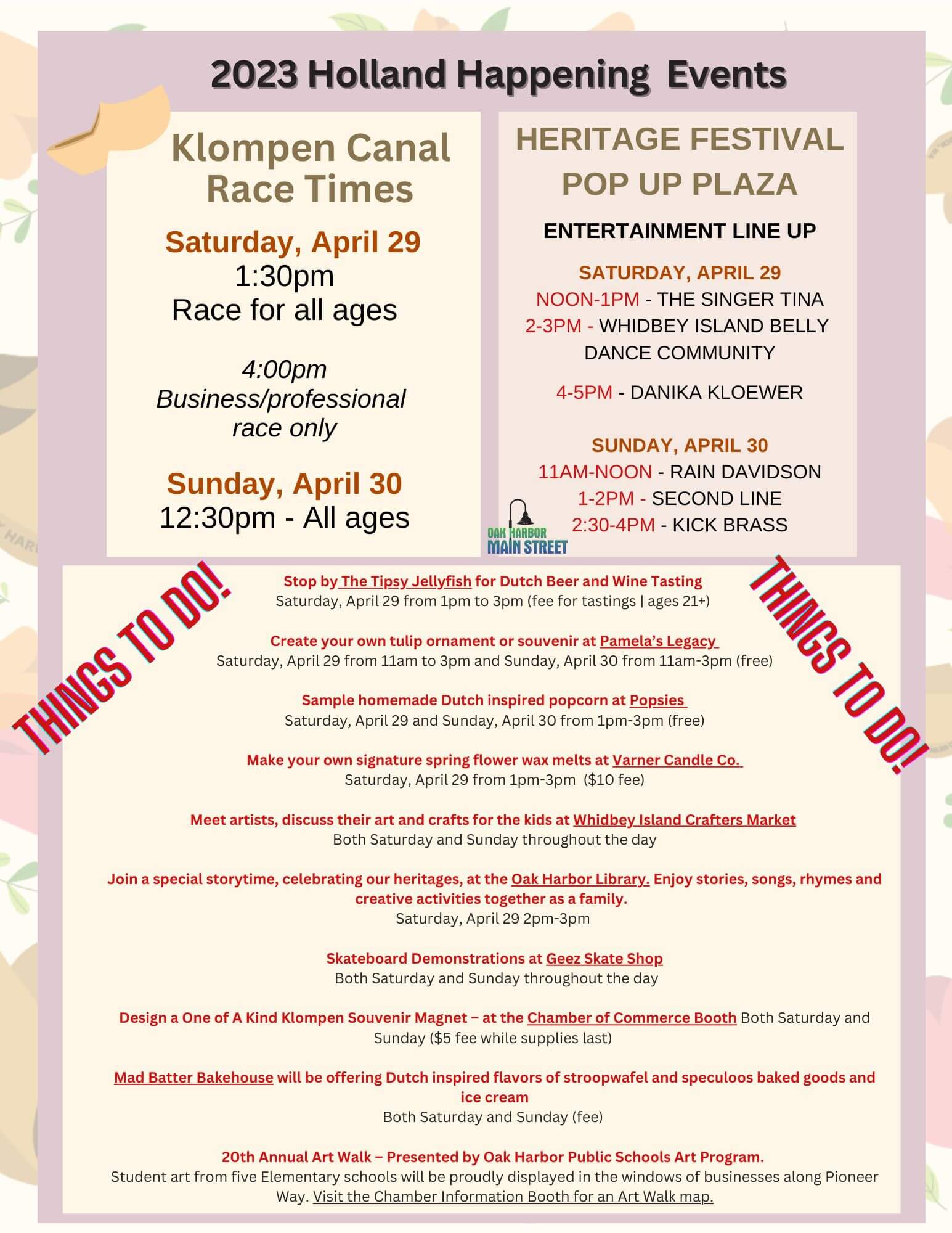 Holland Happening is Oak Harbor's biggest springtime festival, bringing in people from all over the world. People come in droves to watch the traditional Holland Happening Parade, the KIompen Canal Race, and to explore the lively street fair. This uniquely Oak Harbor fair hosts many vendors that feature a wide array of products, spotlighting how diverse of a community the largest city on Whidbey Island.
Thank you to our Supporting Sponsors below: