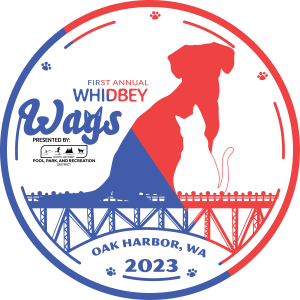 THANK YOU TO OUR 2023 PRESENTING SPONSOR POOL PARK AND RECREATION DISTRICT
Walking with the pet parade...
Your pets will be the center of attention at the Oak Harbor Chamber's Whidbey Wags Pet Parade. Children of all ages and all pet owners are encouraged to dress up and show off. Their Independence Day spirit.
REGISTRATION TIME | TBD
All registered pets and owners will check in at Windjammer Park to receive their parade number, special entry gift, a goodie bag, and pose for pictures.
WHIDBEY WAGS PET PARADE | TIME TBD
The parade begins down at Windjammer Park, trailing up and over towards Flinstone Park. 
There is a $25 fee for each pet. All proceeds help support the Chamber's Fireworks Display on the 4th of July at 10 p.m.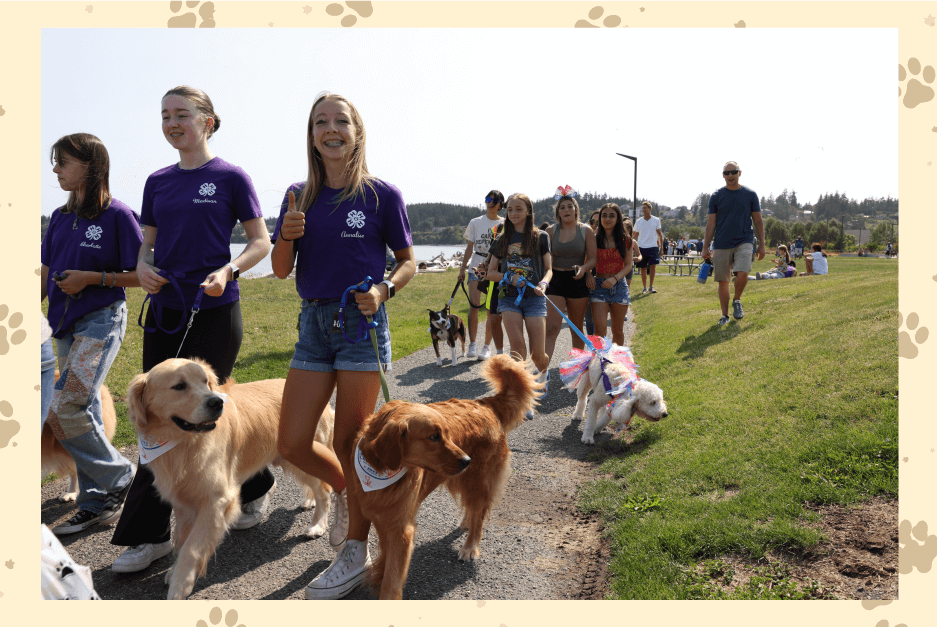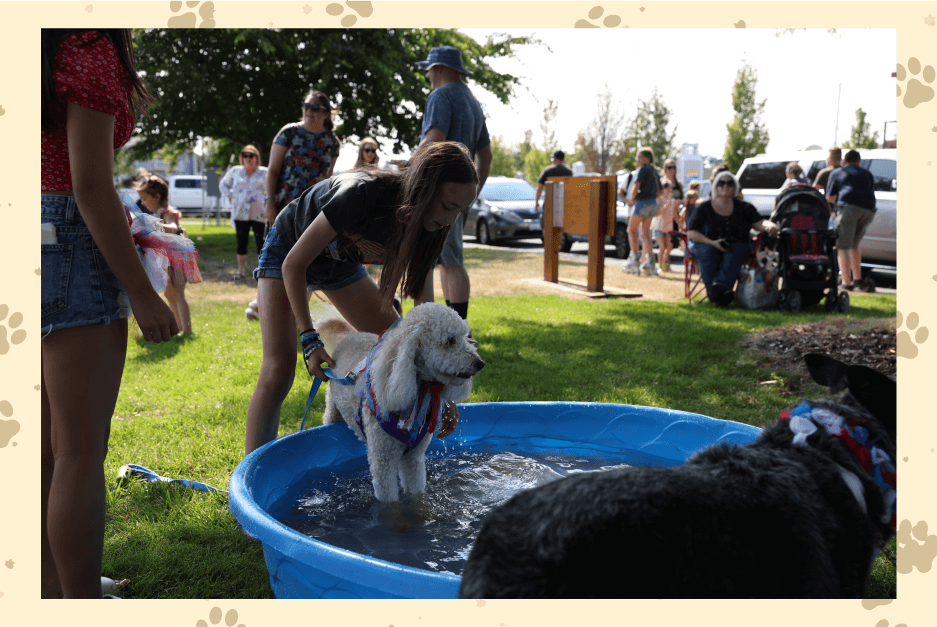 Fun and games don't end the parade...
LOCATION | TBD
Participants are welcome to attend the pet fair after the parade which will include pools, giveaways, games, and more for humans and pets.
Show of your patriotic spirit. All pet owners are invited to dress up their furry friends in themed costumes, flair, and decorations and participate in the parade. The most creative and original entries will even win trophies!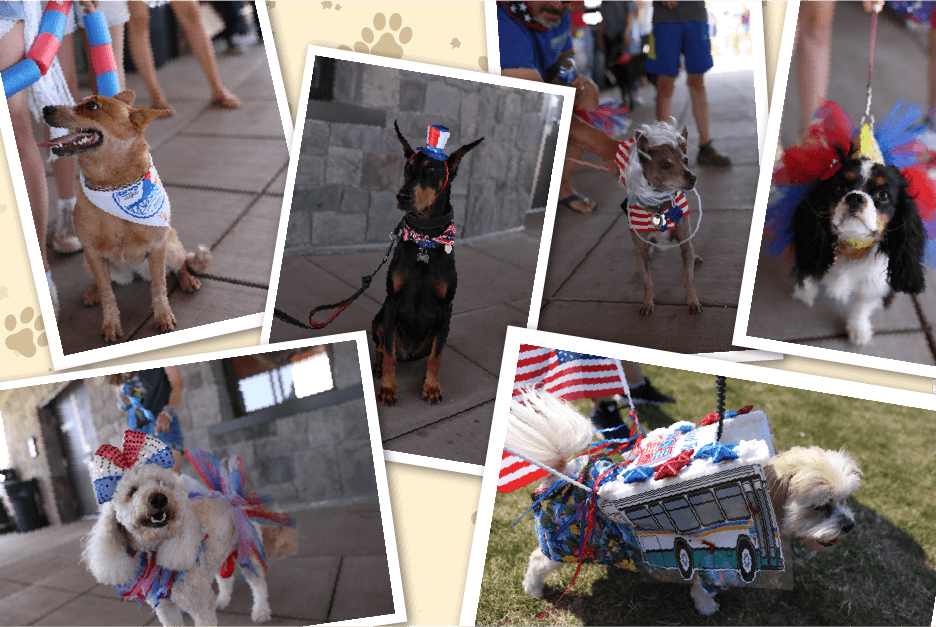 Thank You to our 2023 Judges
Laura Thompson | Owner, Posh Puppies
Laura grew up on Whidbey and has been surrounded by animals her whole life. An entrepreneur at heart with a love to travel has landed her two businesses and traveling the country showing dogs with her daughter. She also enjoys giving back to our community and being a 4-H leader of the dog club in Oak Harbor
Dr. Eric Anderson | Owner, Best Friend's Veterinary Center
Dr. Anderson grew up with a passion for animals of all shapes and sizes. From the time he was a small boy, he knew he wanted to be a veterinarian. In 1980, he opened Best Friend's Veterinary Center, where he remains to be a practicing doctor, director and chief of staff. He's been voted "Best Veterinarian on Whidbey Island" by the Whidbey News-Times. He prides himself in his advanced, post-doctoral education and has an especially strong background in orthopedic surgery and ultrasonography.
All proceeds help support the Chamber's Fireworks Display on 4th of July at 10pm.