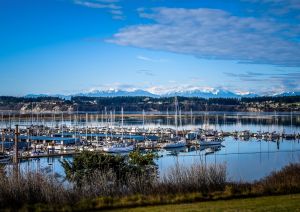 Whidbey Island is a perfect outdoor destination. Known for its beautiful water views, mountain views, forest views, friendly people, and diverse wildlife. Whidbey Island has become a great place to live whether you're retiring or just looking for a change of pace.
There's plenty to do on the island as it is full of state parks like Deception Pass, which is popular for its views as well as its recreational activities.
There's also a ton of historical museums such as the PBY Naval History Museum in Oak Harbor, the Island County Historical Museum in Coupeville, and many others. 
Whidbey Island is home to the performance art groups like WICA (Whidbey Island Center of the Arts) in Langley, the Whidbey Playhouse in Oak Harbor, and many local artists.
Whidbey is known for its excellent public and private schools and is perfect for families who are looking to move to a different location.
Overall, Whidbey Island is a very good option for anyone.
Want more information on Whidbey?
The Chamber Team is happy to send you a Whidbey Island relocation packet of goodies before your move.