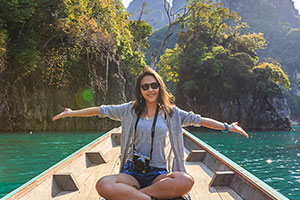 You'll enjoy your stay on Whidbey whether you're here for a few hours, a few days, or a few weeks!
Beach trails, mountain views and quaint shops are just a few reasons why thousands of visitors are drawn to Whidbey Island. The island is a short drive from Seattle to the Mukilteo Ferry Terminal. After a beautiful 20 minute ferry ride, you're on Whidbey Island!

Traveling to Whidbey?
Visit https://whidbeycamanoislands.com
Travel Agent
LKS Travel - Lindsay Sauer
Owner / Concierge Travel Planner (608) 217-0753
Below are other Chamber Member hotels in Oak Harbor. Please call the Oak Harbor Visitor Center for more information at
360-675-3755.
Best Western Plus Oak Harbor Hotel and Conference Center - (360) 679-4567
CLICK HERE to be directed to their website
Candlewood Suites (360) 279-2222
CLICK HERE for their website
Navy Lodge, NAS Whidbey Island (must have base access) (360) 675-0633
CLICK HERE for their website
Acorn Motor Inn (360) 675-6646
CLICK HERE for their website
Auld Holland Inn (360) 675-2288
CLICK HERE for their website
The Coachman Inn (360) 675-0727
CLICK HERE for their website
Oak Harbor Inn (360) 675-2209
CLICK HERE for their website
Captain Whidbey Inn (360) 678-4097
CLICK HERE for their website
Camp Casey Conference Center & Fort Casey Inn (360) 678-5050
CLICK HERE for their website